The EIC Pavilion hit the stage at Hannover Messe 2023, featuring the latest developments that address major societal challenges with a focus on energy management, automation, machine learning, artificial intelligence and data-driven, networked manufacturing processes. Throughout the flagship tradeshow, the EIC innovation leaders leveraged the opportunity to network with industry professionals, opinion leaders and like-minded counterparts. Multiverse Computing, among other companies, participated in the Hannover Messe to show its use cases in different industries, such as Manufacturing, Sustainability, Energy Management and Hydrogen.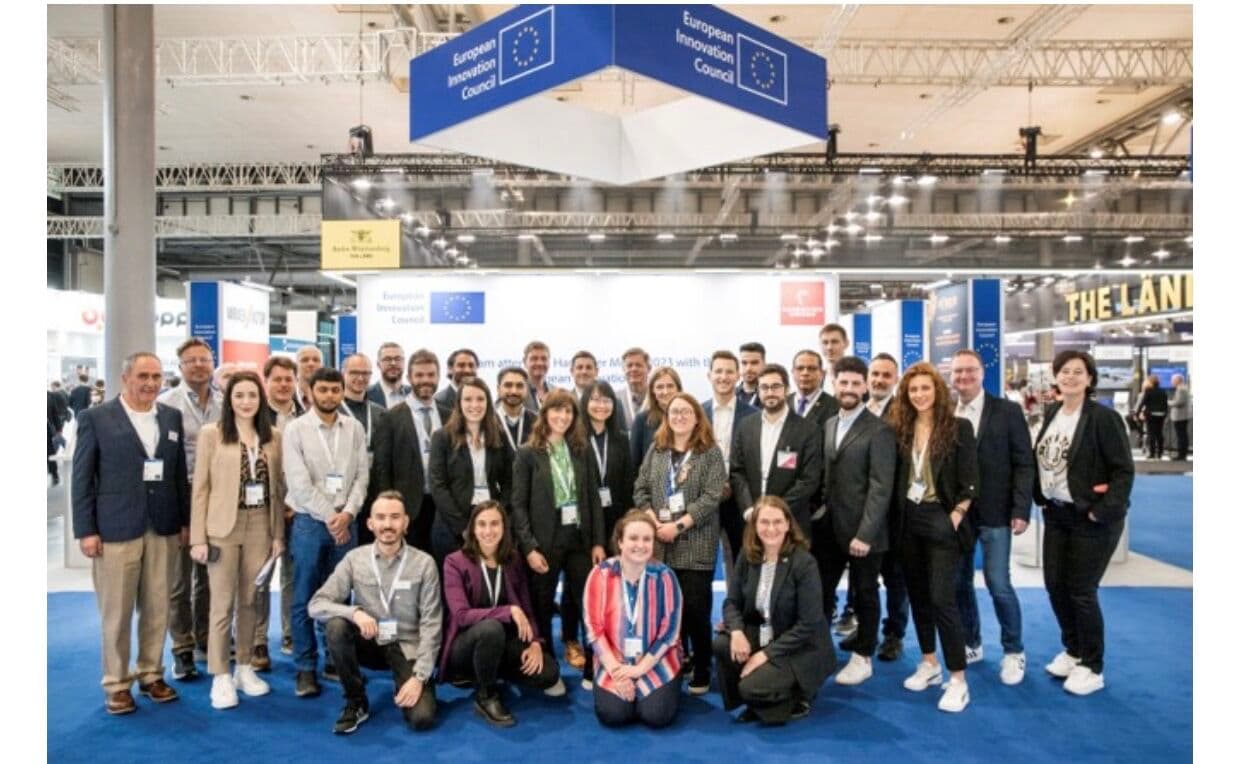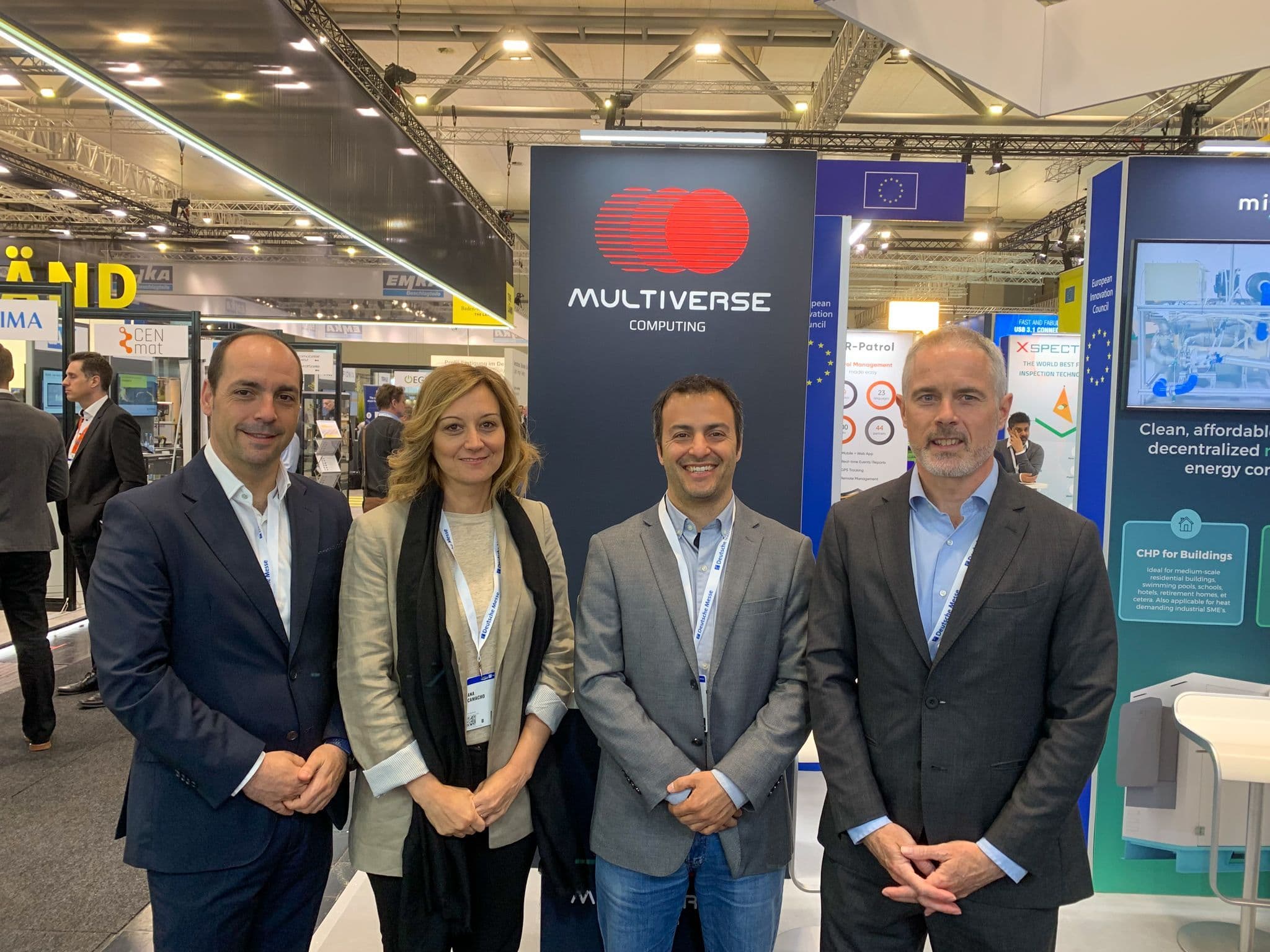 Among the key highlights stood out the speech of the Deputy Head of Unit -EIC Transition Activities & Business Acceleration Services- at EISMEA, Veronica Beneitez Piñero, entitled European Innovation Council: backing deeptech innovative entrepreneurs. Ms. Beneitez stressed out the fundamental role of the EIC in helping European innovators identify, develop and scale up game-changing technologies and impactful solutions, creating a competitive advantage in the global innovation ecosystem.
Speaking at the stage of the Directorate General for Internal Market, Industry, Entrepreneurship and SMEs (DG GROW) of the European Commission, the Deputy Head of Unit at EISMEA pointed out: «Τhe EIC creates opportunities that breakthrough European companies can leverage in order to scale up and become world players. We support groundbreaking ideas that help society, but we also seek an economic revolution in digital technologies, making Europe an engine of creation and growth of market leading companies».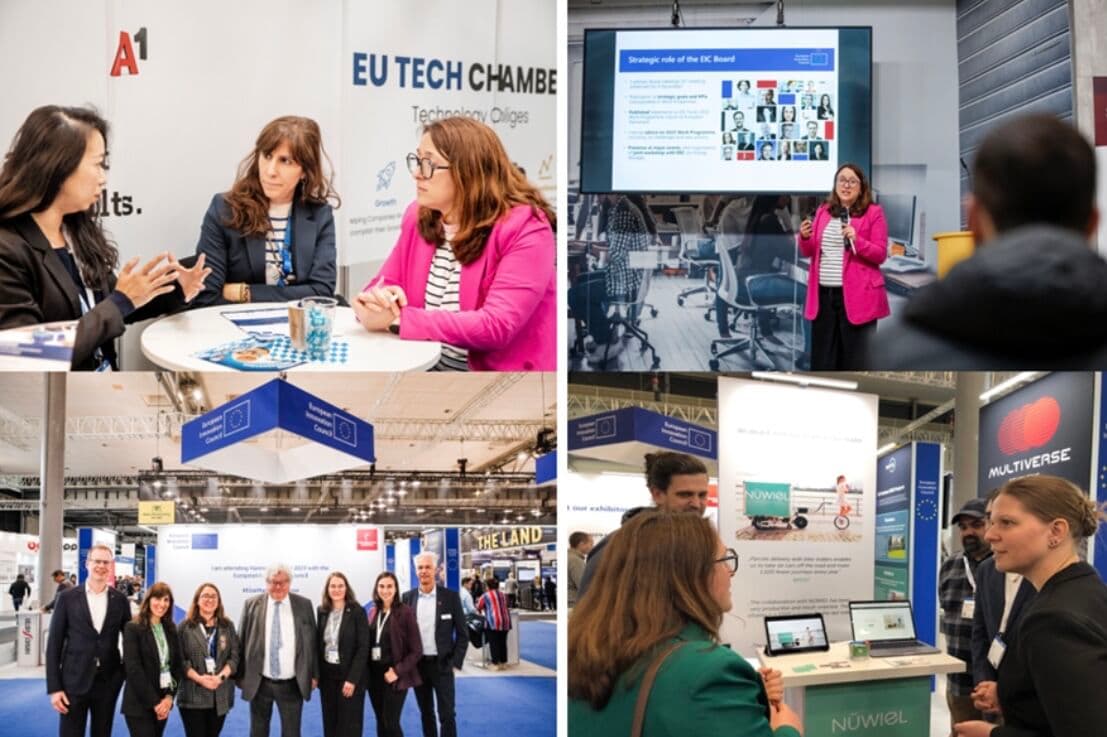 In the framework of Hannover Messe, high-level officials of European institutions visited the EIC Pavilion, including the Member of the European Parliament, Reinhard Bütikofer, the Director General of DG GROW, Kerstin Jorna, the Deputy Director General of DG GROW, Maive Rute and the German Minister of European Affairs & Regional Development, Wiebke Osigus.
In a previous interview with the EIC, the Senior Project Director Trade Fair & Product Management at Hannover Messe, Ulrike Hammer, highlighted the added value of the EIC Pavilion: «As a supporter of game-changing innovations, the EIC aligns perfectly with the DNA of Hannover Messe. Thus, we really are natural partners. Hannover Messe and its visitors stand to gain tremendously from the diversity represented by the EIC exhibiting companies».
To find out more on the EIC-funded pioneers that participated in Hannover Messe 2023, please read this article. The next delegation of EIC companies is all set to exhibit revolutionary innovations in BIO 2023, taking place in Boston, USA from 5 to 8 June 2023.
For more information, please click here.